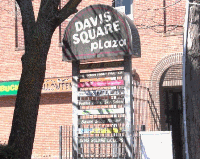 Selling Commercial Property

Whether Buying or Selling Commercial real estate, some items will become topics for discussion amongst Lawyers, contracts, accounting and Financing professionals.  Our resources simplify these steps.

Interpreting contracts, engineering tests, their meanings & running them against your market area numbers is our advantage. We do this daily with varying projects like yours. We are regularly in communication with many of the areas' professionals.

If you're selling, you need to connect with the highest number of QUALIFIED buyers.  We combine our network of professionals, buyers-sellers and investors for the most competitive bidding process.

Alcove Realty specializes in the Greater Boston area, keeping you informed of best uses and approaches for  your greatest return on investment. If that is what you want, contact one of our agents at 617-868-8500 or Agent@AlcoveRealty.com.